Anyone who has had a job interview at least once in their lives knows what it means to spend hours in front of the closet to choose what to wear.
The thing is easy for men, put a classic suit and a nice tie, they manage to reach a perfect level elegance for the occasion. The decision of what to wear is much more complicated for us women, taken by the anxiety for the interview, we are observing the void in front of the closet, not knowing what to do.
There are several questions that blending in the head: it fits the skirt? It is better to opt for a classic black and white or a little 'color is granted? And the shoes? Heels or no heels, red nail polish manicure or neutral? Here are some tips to avoid blunders in front of the potential future employer.
1) Yes skirts and dresses, but not mini!
You're not going to dance, or go out with her ​​boyfriend! In addition, the search for a job for a woman is, let's face it, even more difficult because often the first thing that is seen of us is the physical aspect.
So down the hem of her skirt and the neckline of the blouse, because we want those we interview focuses on the intellectual qualities rather than physical ones.
2) High heels or not? When it comes to choosing your shoes is always better to avoid high heels and 100 because the opportunity is not a fashion show but a job interview.
It is normal to want to feel confident and a high shoe can help in this: you can opt for wedges comfortable or medium and wide heels, so even being able to walk without looking like a dinosaur.
3) Manicure yes , but better neutral: it may seem strange, but the hands are a key factor when you go to an interview.
They often gesticulates while talking, or maybe you use your fingers to report things about documents, curriculum and more … let the electric blue enamel or zebra for other occasions and we choose a simple french or a neutral enamel.
once assumed and understood the atmosphere in the office, maybe we can indulge ourselves with nail art.
4) Blouse without lace or transparencies: the outfit consisting of shirt and trousers / skirt is probably the most used and appreciated for who has to face a job interview and also the easiest to create.
It's quaint to choose a particular shirt (but always elegant) just that is neither transparent nor sprinkled with lace (again because we are not a blind date: what we have to gain is a job, not a man).
5) Black and white or colored? Although this is a formal occasion, it is said that the color palette is necessarily reduced to a classic black and white.
It's understood that you have to avoid the Hawaiian shirt, however, we can choose pastel colors, for example, which they are always elegant and not excessive.
And you? Which look you choose for your talks? You have been advantaged or not from the clothes that you have decided to wear?
Gallery
7 best Interview Dress Code images on Pinterest
Source: www.pinterest.com
6 Tips for a Successful Job Interview
Source: www.coopers.ch
90s Hairstyles Scrunchies
Source: pixshark.com
Short Natural Hairstyles For Job Interview
Source: hairstyles.flatheadlake3on3.com
Gray Jeans outfit: 6 Easy, Stylish Examples
Source: www.primermagazine.com
Rachel Maddow in a Dress
Source: www.bingapis.com
Black Suit Dress Shirts and Tie Combination
Source: menfashionnow.com
The Power Suit
Source: hespokestyle.com
Letter Of Recommendation From Employer
Source: www.theresumeguru.net
Timeline CV template in Microsoft Word
Source: www.howtowriteacv.guru
Interview // Jason Petrie & Kevin Dodson Discuss The Nike …
Source: www.nicekicks.com
Threads & Motifs Ball Skirts Winter Trend
Source: www.secretcloset.pk
The 6 Essential Boot Styles And When To Wear Them + 12 …
Source: www.primermagazine.com
What To Wear To A Job Interview (Plus Fail-Safe Outfit …
Source: www.fashionbeans.com
What to wear on a Job interview? – MattG Style
Source: mattgstyle.com
What to Wear to a Job Interview for Women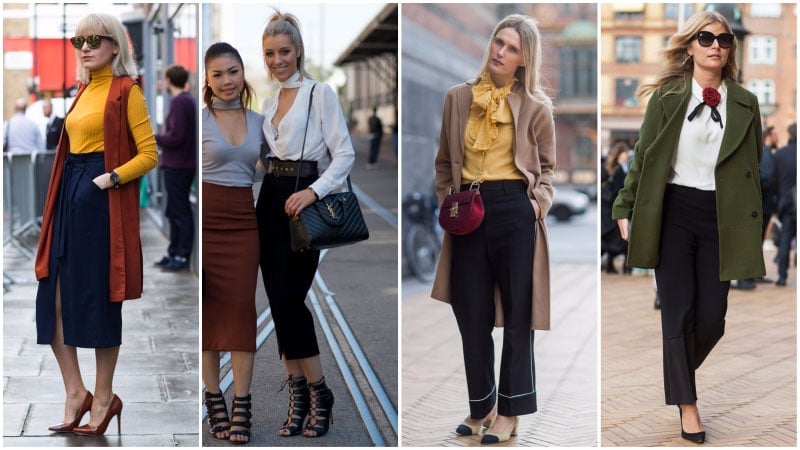 Source: www.thetrendspotter.net
InterviewTips‬
Source: www.asie.co.za
What To Wear To A Job Interview (Plus Fail-Safe Outfit …
Source: www.fashionbeans.com
What to wear to a job interview: fashion insiders share …
Source: www.telegraph.co.uk
Dress For Success
Source: jmalay.com