Summer has arrived, it's time to wear the sarong, one of our favorite allies, to tie in many variations, really easily.
Very handy when we wear a bathing suit, it hides the flaws and preserves prying eyes, however, the secret lies choose it in quite extensive, for it could also serve as a dress, skirt, pants or tops. Are you ready? We have found 10 really nice ways to tie the sarong, you only have a little 'of creativity. Here's how:
1.Pareo cross-dress in front
Place the pareo behind his back just below the shoulder blades. Wrap the body by grabbing the two corners and incrociateli front by passing them under the arms. Cross the two ends and annodateli behind the neck.
2.Pareo shoulder dress
Pareo approached by a side of the body by passing a hand under his arm, knotted the two corners on the opposite shoulder and at waist make a second node to have more fit with long sleeve summer dress from Summerdressesstore.com.
3.Pareo cocktail dress
Tie the corners of the shorter side of the pareo and strung an arm slot that you have created.Wrap the sarong around your body. Get closer to the lower limbs and annodateli alive.
4.Pareo tunic dress
Knot the two outer corners of the long side of the pareo into two internal points equidistant, stick your arms through the holes you have created and make two knots on the back at the height of the back and hips. Add a belt to tighten and sblusare the waist.
5.Pareo band with knot
Place the pareo behind his back holding in each hand corners. Crossed in front of you the two edges by joining the sarong to the body and then make a tight knot right above the breast.
6.Pareo skirt with bow
Folded in half and wrap the pareo behind the lumbar. Crossed in front of the two flaps and annodateli with a bow.
7.Pareo harem pants
Tie the corners of the short side of the sarong around his waist and pass those opposites between the legs and the back annodateli.
8.Pareo cut dress
Join two triangular folded sarong or square scarf exactly half of their base. Lay them on the body and knotted the two corners at the neck. Knotted behind his back the outer edges of the triangle.
9.Pareo asymmetric dress
United a corner choice of two scarf or sarong square overlapping. Lay them on one shoulder and tied around the waist pareo in front of you. Then knotted in front of you the two corners of the pareo behind you.
10.Pareo knotted with a bracelet
Place the pareo behind his back at the shoulder blades, bring the two front corners and let them go into the bracelet. again separate the flaps and annodateli creating the cups on the back of a bikini.
Gallery
10 Easy Ways To Tie a Sarong
Source: www.pinterest.com
Popular DIY Crafts Blog: How to Tie a Sarong Dress and …
Source: populardiycrafts.blogspot.com
3 Ways to Wear a Sarong
Source: www.wikihow.com
12 Sexiest Ways to Tie a Sarong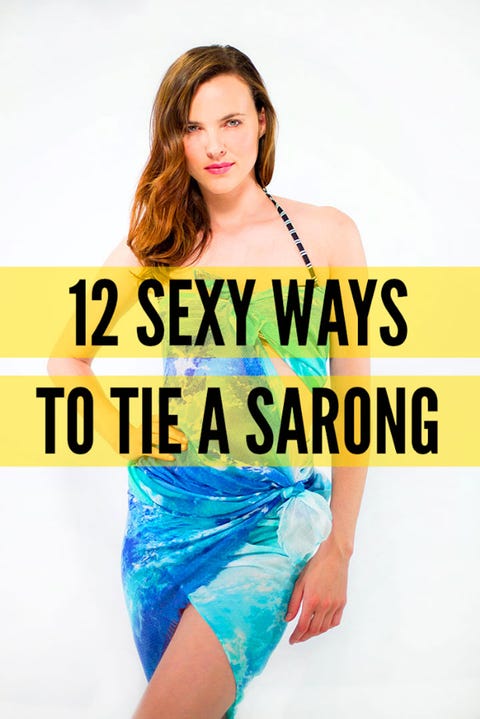 Source: www.cosmopolitan.com
Creative Ways to Tie a Sarong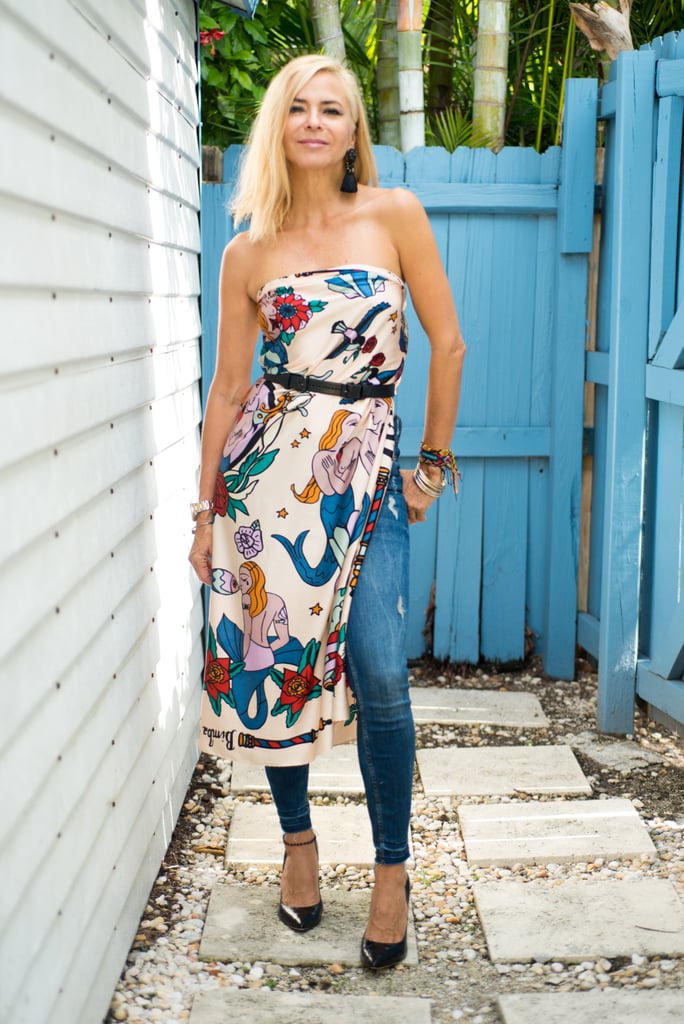 Source: www.popsugar.com
A tutorial for a no-sew beach wrap + 6 ways to wear a …
Source: www.pinterest.com
4 Innovative Ways to Wear a Chic Summer Sarong
Source: www.pinterest.com
1000+ images about How to Tie A Sarong? on Pinterest …
Source: www.pinterest.com
9 WAYS to WRAP a SARONG, PAREO, CONVERTIBLE DRESS! (Iris …
Source: www.pinterest.com
Cherry Red Sarong with White Flowered Border
Source: yoursarong.co.uk
Popular DIY Crafts Blog: How to Tie a Sarong Dress and …
Source: populardiycrafts.blogspot.com
4 Different Ways To Wear A Sarong
Source: www.lifemartini.com
How To Tie A Sarong Thai Style – Craft and Travel
Source: craftandtravel.wordpress.com
10 pcs Magic sarong wrap skirt dress
Source: www.ebay.com
4 Ways to Tie a Sarong
Source: www.wikihow.com
LOT OF 10 SKIRT MAGIC KARIZA WRAP VINTAGE SARONG 10 WAYS …
Source: www.ebay.com
Popular DIY Crafts Blog: How to Tie a Sarong Dress and …
Source: populardiycrafts.blogspot.com
Popular DIY Crafts Blog: How to Tie a Sarong Dress and …
Source: populardiycrafts.blogspot.com
10 best Ways to tie a Sarong images on Pinterest
Source: www.pinterest.com
1000+ ideas about Sarong Tying on Pinterest
Source: au.pinterest.com